Arcade Fire's "Just A Reflektor"
Arcade Fire's Just A Reflektor was an Emmy award winning interactive music video directed by Vincent Morriset of AATOAA; created with Google's Aaron Koblin and UNIT9.
My role was as a copywriter and editor for all copy across the site, and across multiple simultaneous platforms due to the interactive nature of the project; using a mobile device as a method of control and interaction with a laptop or PC. Some examples of copy from the site are below.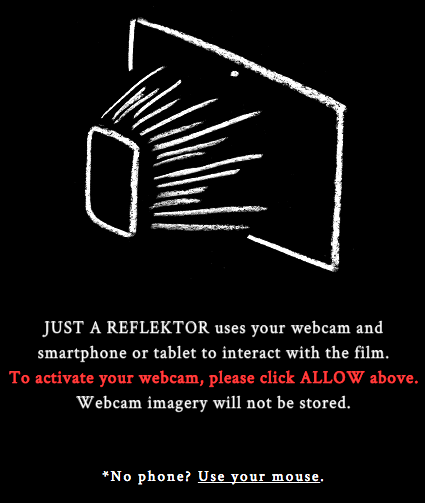 http://www.unit9.com/project/reflektor
Creative Emmy Award 2014
Vincent's Just a Reflektor received widespread recognition across press and industry awards, culminating in an Emmy Award for Interactive Media. Below are other awards won on this project.